Gun Violence – North Hollywood Students Have Had Enough
"..All of us felt the same – that we didn't want these kinds of tragedies to happen again."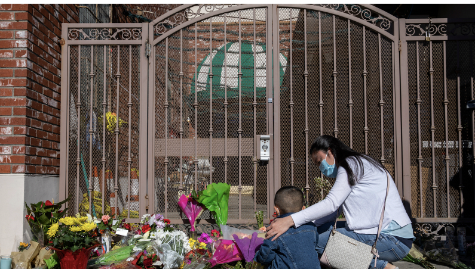 There have been 117 mass shootings so far this year in the United States alone (gunviolencearchive.org). Nine have taken place in California. However, the events on January 21st, 2023 caused the greatest amount of attention from North Hollywood High School students. 
Less than forty minutes away, a mass shooting occurred in Monterey Park, CA that tragically took the lives of eleven people. Though this was not the first act of gun violence to take place in 2023 in California, this particular event was the focus of numerous conversations across our campus the following day. 
When asked about coming to school after the Monterey Park shooting, eleventh grader Jacqueline Puentes said, "I think because of how close it was to us that maybe we should've been given the day off. Especially when some people in school could've been heavily affected and needed to stay home with family to grieve or process."
Ninth grade student Riley B. felt similarly: "Coming to school right after something like that happens is really hard. It's scary because we're all worried that it could happen to us, especially because laws and things haven't changed so that makes it really possible," she said.
However, returning to school immediately after acts of violence like these is not something LAUSD students are unfamiliar with. According to vox.com, the last time LAUSD abruptly canceled school for the day was in 2015 after the board received a bomb threat. This is despite receiving numerous other threats, some even concerning gun violence, in the time since then. Even after mass school shootings, such as Parkland in 2018, students still attended classes.
Both parents and students have felt fear about kids reentering campus. Eleventh grader Katie Rodriguez said, "There have been a lot of times over the years where my parents weren't sure about me going to school the next day because there was a threat or a shooting the day before."
In order to make students, staff, and families feel more safe and comfortable, eleventh grader Angelina Campos thinks "Both LAUSD and California need to provide more mental health services to people struggling." She also believes a change directly involving gun laws could help. "Maybe if more background checks are done we can avoid more mass shootings," she concluded.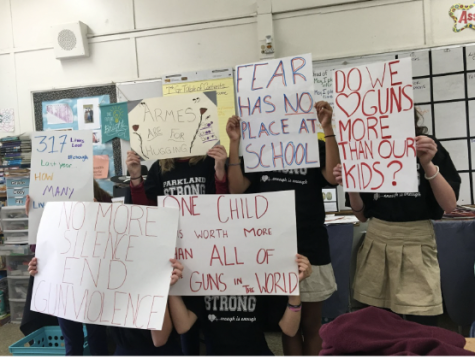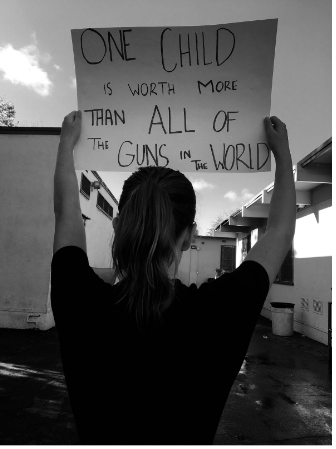 LAUSD students have expressed their desire for change over the years on many occasions. In 2018, Walter Reed Middle School, just down the street from North Hollywood High School, students and staff walked out and peacefully protested gun violence following the Parkland shooting. 
Emily H, a now 10th grader at NHHS and previous student at Walter Reed explained, "being there that day and being a part of that protest was really important to me. I'm glad I had the chance to stand up for a change that I wanted to happen. It felt really empowering because all of us felt the same–that we didn't want these kinds of tragedies to happen again."
At some point in the future, Rodriguez hopes to see something similar occur. "I definitely can see something like that happening again, especially at 'Noho.' Students here really care about political issues like this, and this is one that affects us directly."
Leave a Comment
Your donation will support the student journalists of North Hollywood High School. Your contribution will allow us to purchase equipment and cover our annual website hosting costs.