FFA Spring Petting Zoo
Another petting zoo is being held by FFA! All residents of the North Hollywood area are welcome to visit the school to view the animals by our very own North Hollywood FFA Team. Future Farmers of America, or FFA, is an organization that works with Mr. Lepore, the agriculture teacher at North Hollywood High School, to teach students about the importance of animal science and agriculture education for those who want to pursue careers in it or learn it. 
This weekend's event is the second one this year; the first was in October 2022.  It will begin on Saturday, April 22nd, and Sunday, the 23rd, from 10 am to 4 pm. On both days,  guests can pet all the animals on the farm, with food provided to give to the animals as well! Guests will also have access to a meal for themselves, even plants grown from our school's garden, to purchase. 
"I heard the Ag got four new alpacas; I've only seen them on their Instagram and am really excited to see them in person," said Benjamin Ochoa, a senior at North Hollywood. "I had the class junior year, and so much has happened since then, especially with a baby goat being born yesterday. I can't wait for more to come," exclaimed Ochoa.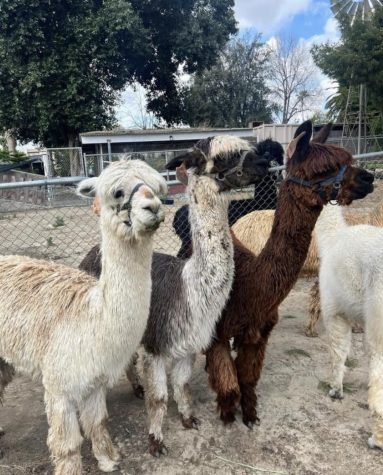 This petting zoo is organized and carefully planned each year by Mr. Lepore and the FFA officers to raise money for our farm and showcase to the neighborhood what our school's farm has to offer. Children under three are admitted free, and tickets start at $4 for those aged 4 to 12 and $5 for those 13 and older.
"It takes a lot of hard work preparing the rabbits for the petting zoo-we need to empty their troughs, brush them, and trim their nails-it sounds easy, but when you have 15+ rabbits and not many school days to prepare, it can be difficult," says Kenya Balbuena, a senior at North Hollywood. 
Due to the pandemic, students could not come onto campus for in-person learning so there were no petting zoos. When students could come on campus Mr. Lepore didn't hesitate and started planning for the next petting zoo, in May 2022 which became a huge hit with the community. 
"I was fortunate enough to help during the first petting zoo after coming back from online learning-it was such a memorable moment for me," said Marc Bautista, a senior at North Hollywood. Bautista goes on to say, "I love the farm so much, especially the animals, and this petting zoo helped me share that love and passion for animals with the community,".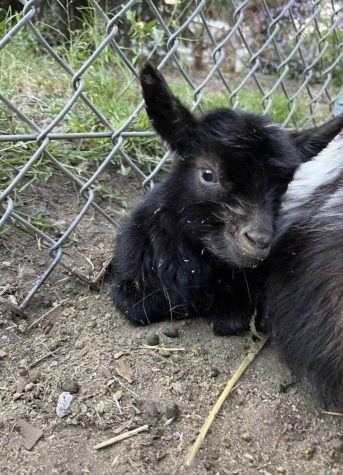 The annual petting zoo was started in 2011 by Mr. Lepore and Ms. Krueger, a former Ag teacher, and they wanted to "promote agriculture education in the North Hollywood neighborhood and for people to have a better understanding of animal science and horticulture." says Mr. Lepore. The first petting zoo was big but as the years went by it mellowed out for a while, but once we came back from the pandemic, it became a huge deal again. 
"I enjoy working at the petting zoo a lot mainly because of the animals. Being able to work with my friends in a place I love being at makes me anticipate the weekend. Honestly, I just can't wait to see Maple (baby goat), actually, I just want to see Maple," says Jacob Aguilar, a senior at North Hollywood. 
Not only do people come for the animals but also for the delicious food they serve there too. There will be a hamburger or hotdog comb for $8 and a hamburger or hotdog chili combo for $10; each combo comes with a drink and a bag of chips. Families who brought their young children can do arts and crafts in a section held for just that, along with a station selling our farm-grown plants.
"The food is one of my favorite parts of the petting zoo. A friend of ours who was in FFA last school year cooks the food along with his mom and dad. They are just making regular food but they make it taste incredible," said Katherine Estrada, a Junior at North Hollywood and our FFA Historian. 
With all these fun activities happening on Saturday and Sunday, it would be a bummer to miss it; you will not only witness farm animals you can only see in a zoo or rural areas right at your school, but you will also support North Hollywood and the Noho FFA team, and remember, cash only!
Leave a Comment
Your donation will support the student journalists of North Hollywood High School. Your contribution will allow us to purchase equipment and cover our annual website hosting costs.