Ending the Year on a High Note: Grad Nite
To celebrate the end of an incredible school year, students can enjoy one last trip together at an amusement park of their choice for Grad Nite. This year offers opportunities for seniors to decide between three popular attractions: Disneyland, Universal Studios, and Six Flags Magic Mountain.
Although this trip grants students special after hours and benefits, this event is not sponsored by the school. This means there will be transportation, food, and a schedule for the parks, but no guaranteed liability from the school.
As for the tickets, sales will begin on March 22 – 30 during lunch or after school on Wednesday, Thursday, and Friday. Ms. Convey, who is in charge of this event, will be holding ticket sales off campus at the Kennedy S exit on Magnolia. To purchase tickets, you will need to return a signed parent consent form found on the handout, choose your attraction(s), pay with cash/check/Zelle, and reserve your bus seat. Tickets and wristbands will be distributed during the week of the event.
The largest and most expensive option from the group includes Disneyland, with tickets costing $260 each. The reason for this price lies in the park hopper benefit, where students can go to both Disneyland and California Adventure and stay until 2 am, allowing them enough time to explore both sides.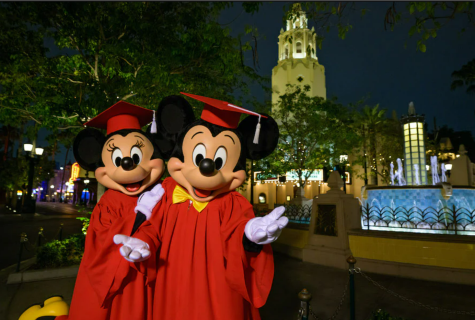 The schedule begins with Friday check-in at 7 am, departure at 8 am, and return at 4 am on Saturday. This attraction costs the most, but it doesn't stop students at NHHS from planning to go with their friends.
Senior student, Michael Arriaga has been expecting this since middle school and commented, "It's one of those things that has been hyped up since middle school so it's something I want to go to. It's my last year and I feel excited, but not excited about that price."
With prices going up to $200, some students are finding it difficult to manage on such short notice.
Senior student Favio Ugarriza remarks on the pricing: "In my opinion, some of them are reasonable such as Universal Studios. Disneyland is not reasonable because it's unrealistic for non-working students to get that money at ease, especially with the time limit which was too soon. They should have told us two months prior at least."
The price is a common concern of many students who think $260 is too much for high school students to afford, yet many are still attending as this is a once-in-a-lifetime opportunity. 
There will also be chaperones to watch over students such as Mr. Lepore who commented, "I've been a big fan of Disney for a while and I'm going to be chaperoning for my students as this is an exciting event for them. I'm feeling sad this is my last year with my seniors so I hope it'll be a good one."
For those purchasing tickets despite the price, the reasoning is that Disneyland being a major attraction that many have not yet attended, making it special.
Senior student, Kenya Balbuena stated, "I am going because I want to see what the thrill is all about. I want to see if it's true about what people say about it and since all of my friends are going. I'm feeling excited because it's my first time going but also a little nervous if I can save up on time."
A majority have decided to go to Disneyland as this is their first opportunity while free transportation and many hours to explore both sides of the park are provided. Disneyland has two sides, Disneyland and California Adventure Land which include various rides, character parades, and themes.
Disneyland Park centers around characters such as Mickey Mouse, Disney princesses, Star Wars, and characters in classic Disney movies. The main rides here are Splash Mountain, Space Mountain, Star Wars, Indiana Jones Adventure, and many more. There are also character parades occasionally with floats that go through Main Street.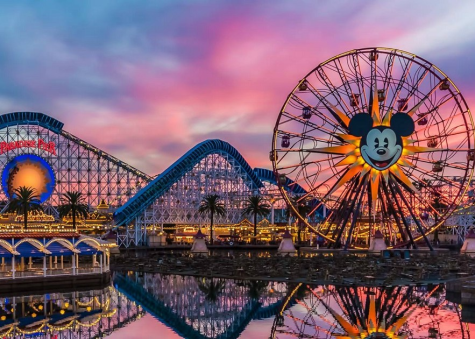 California Adventure features Pixar characters such as Cars Land, Marvel Avengers, and Hollywood Land. Popular rides include the new Incredicoaster, Radiator Racers, and Guardians of the Galaxy.
The next option for Grad Nite is Universal Studios Hollywood which is priced at $110 and set on May 12, 2023. Students will meet up at 4-5 pm and get early entry and a private Grad Bash that lasts until 2 am.
Universal also offers a meal voucher, a grad gift bag, and a park after hours. However, transportation is not included as the attraction is nearby and accessible to students in the area.
This attraction includes the new Super Mario Land, Jurassic World, and Harry Potter and simple rides such as the Simpsons. It is also the closest option with just an 8-minute transit from NHHS.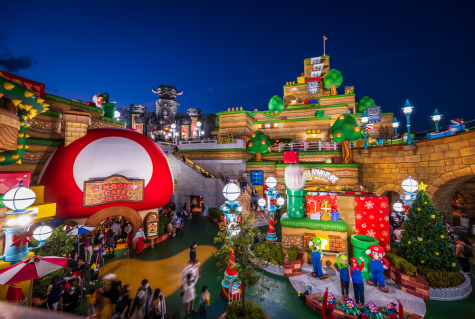 Another popular choice is Six Flags Magic Mountain which includes numerous thrill-seeking rides at only $150 on June 2, 2023. The schedule follows check-in on Friday at 7 pm and lasts until 5 am on Saturday. This also includes a buffet dinner from 10 pm to 2 am as well as a DJ dance party.
Notable rides include Goliath, X2, Twisted Colossus, and the new West Coast Racers. There are also mini roller coasters and carnival rides for those who don't want too much thrill yet still want to go on rides.
With a park full of thrilling rides, mini roller coasters, and high-speed drops that attract many students, such as Ugarriza who stated, "I'm for sure going to Six Flags to celebrate with my friends and my significant other. I'm excited to have a good day where nothing can ruin it and enjoy our last days as seniors."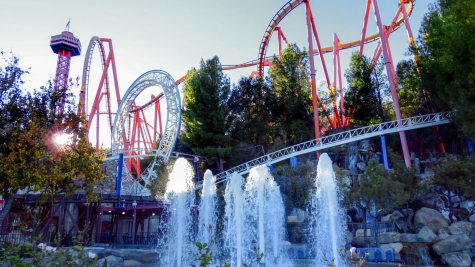 Grad Nite is a rare chance for the senior class to attend an amusement park together without worrying about planning or transportation.
It's a unique experience to make memories as everyone gets to spend time with each other for the last time.
Leave a Comment
Your donation will support the student journalists of North Hollywood High School. Your contribution will allow us to purchase equipment and cover our annual website hosting costs.