Welcome back, Huskies! Our fall sports season has officially begun. Last week, our football team kicked off the year with a tough game against Campbell Hall. This past Thursday, our girls volleyball teams played their first games of the season in the new gym against East Valley.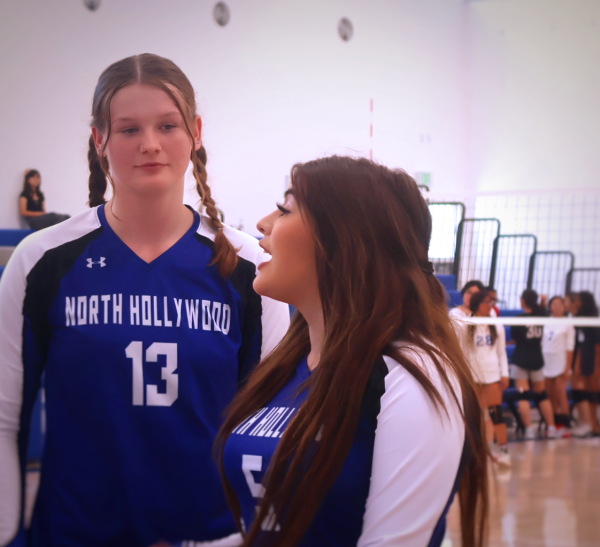 The girls junior varsity volleyball team beat their opponent with ease by winning two sets out of the three. The East Valley Falcons were close with both sets, scoring 13 and 15 points, but the Huskies successfully secured 25 points first. 
Team spirits were high going into the varsity game to follow, and not just because of junior varsity's win. Last Saturday August 19th, North Hollywood's varsity girls volleyball team competed in the Golden State Classic Volleyball Tournament and won the silver bracket!
The players all celebrated their win on the following Monday by wearing their Golden State Tournament Champion t-shirts. This energy was certainly carried into Thursday's game, which was a great one for the Huskies.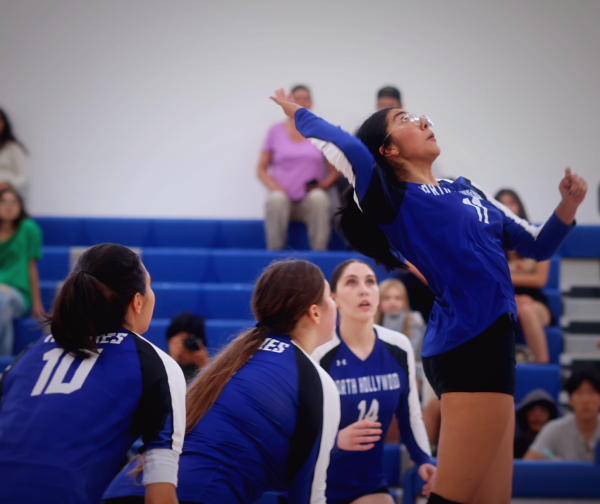 North Hollywood won three out of their five set game, securing a quick victory against East Valley. The opposing team put up a good fight, reaching 16 points the first set and 14 the following two, but the Huskies beat them in the race to 25 points every time. 
"This was a great way to open our new gym with a win!" says Jackie Puentes, #15. 
Her teammate Ellison Hinnen, #12, agreed, saying  "The game today was a good start to the season and the gym!"
Team captain and MVP of the Golden State tournament Sharron Kozin, #14, said, "I'm really excited to start off my senior season, and I'm excited for our team since we've had a lot of improvements."
"I think our game against East Valley proved that we can actually work as a team, which we worked for throughout the entire summer."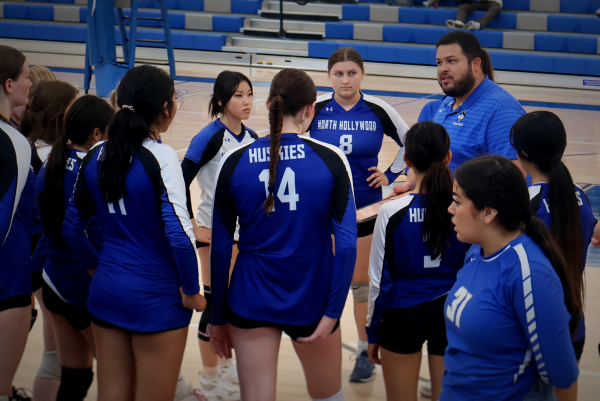 Kozin continued with what she's learned from being captain, saying, "It's all about teamwork and listening to others rather than committing to something by yourself, and we always stand behind each other, which makes us a good team."
Both of North Hollywood's girls volleyball teams play again on Monday August 28th against Polytechnic High School. Varsity player Sarah Huntsman, #13, is optimistic, saying, "We won the season opener in the new gym, now to win the rest!"