Starting October 1st, seniors can begin sending in their college applications! To help out the Class of 2024, North Hollywood is providing students with many opportunities to get assistance and more information about the college application process.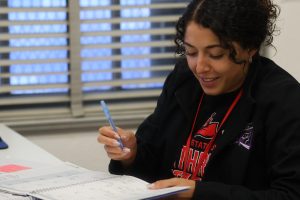 Our campus college counselors, Mr. Han and Ms. Rivera, are having "Tuesday Talks" from 3:00-4:30 PM in the college center, located in Randolph Room 135, where students can ask questions and get help completing their applications, including letters of recommendation!
The college center also posts updates on Schoology for students about important subjects such as scholarships and financial aid, webinars, college and career fairs, and more. They are also hosting presentations from representatives from colleges and universities, which students can sign up for in the college center. 
Another way to hear about these presentations and other available resources are from the programs on campus, Upward Bound and Educational Talent Search. Students who are a part of these programs can join the Remind and receive messages about upcoming presentations, college tours, scholarships, webinars, workshops, community service opportunities, and even book sessions with advisors. Advisors also send links to articles with tips for applications.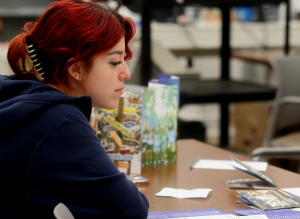 Senior Katie Rodriguez is a member of Upward Bound and speaks highly of the help they provide for students. "They have amazing one on one service where they are able to answer all my questions and do application prep that cater towards my needs," she says. "They also have a special time for seniors during our weekly Tuesday meeting where they have a tutor available to help with college essays."
Dewmini Wickramarathna appreciates Upward Bound's help, as well, explaining, "..[The] staff is helping us a lot. They gave out resources about scholarships. They are willing to help and always sure their students are on track. Every time, they always have time to tutor us and revise our work."  
"It is important to help seniors on college apps because most of us will be confused and stressed. Right now, I believe that many seniors who already started on their college apps are struggling…I do believe getting help from teachers and enrichment programs like Upward will be helpful for many seniors," Wickramarathna concluded. 
Students can also reach out to their regular counselors for any help. Counselors have recently been calling seniors in to discuss graduation requirements and grades to keep them informed and on track.