The 2023-2024 North Hollywood High School Football season is here! Our league season opener game was on Thursday, September 14, 2023 at 6:00 PM against Grant High School on Husky territory.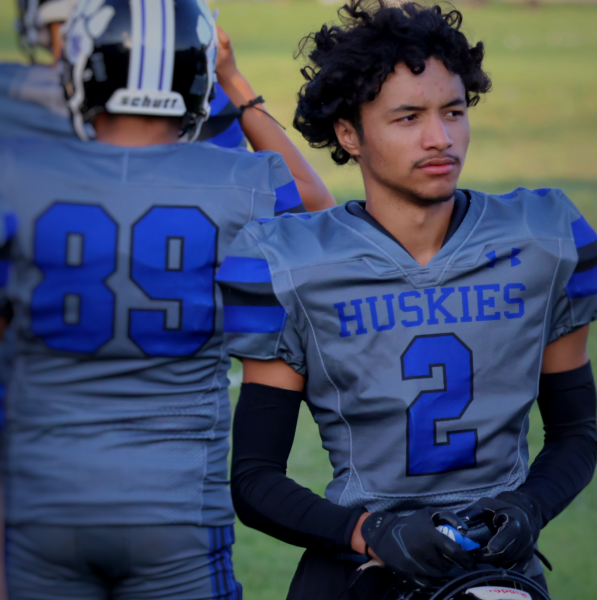 Last week's game against Burroughs High School was canceled on Friday, September 8, 2023 due to many of our starting players being hurt. Thus, our players used that week to heal, relax, and study film against Grant High School. Since there was no game on Friday, September 8, 2023, many of our players went to the Grant vs Taft game. Our players saw plays that they observed in film, and utilized this to their own advantage. Grant ended up losing to Taft 78-41. 
Last year our North Hollywood Huskies won against Grant 34-14. Grant went against Legacy High School on Thursday, August 31, 2023 and lost 41-7. Last year, North Hollywood won against Legacy High School in the 2022 LA City Section 41-30. Grant currently has the 52nd best high school football team in the Los Angeles City Section. The Huskies are ranked as the 35th best high school football team in the LA City Section. Thus, our odds of winning were way higher than Grant's odds.
When you step on our field it's lights out for y'all.
— Number 52, Joel García
On Friday, September 14, 2023, the North Hollywood Huskies won against Grant 41-14. Jaylin Burt scored 6 touchdowns. He knows that he could have obtained more touchdowns if it wasn't for his ankle injury, and being tired from playing both offense and defense. 
Jaylin ran for 241 yards with an average of 12.1 yards per carry. His longest run was 57 yards. Coach Faer before the game, was very clear with the players that he wanted to dominate the Grant game, and that is exactly what Number 3 Jaylin Burt did. He made Friday night's game the Jaylin Burt show. 
Number 4, Jagger Belson, roasts other teams by saying, "You just got cooked by an In n Out employee wearing a shiesty."
Our defense was putting on the pressure against Grant High School with Omar Muhammad and Daniel Banegas both showing out that night with an immense amount of tackles (8 each.) The whole team contributed to tackles on every play, but as Coach Faer likes to call it, these players were the "dawgs" of the game. 
Banegas says, "The valley gon have to see us."
Number 2, Tony Zamudio, explains that, "We simply better than the other side, if you ain't heard about it ask someone."
Our Huskies last year were the East Valley League Co-league champs with Monroe. Coach Faer is on a mission to make sure that our huskies win our league and our LA City Section division. He is planning on having our players play all 14 games. This means that Coach Faer is putting into fruition our players winning our LA City Section Division.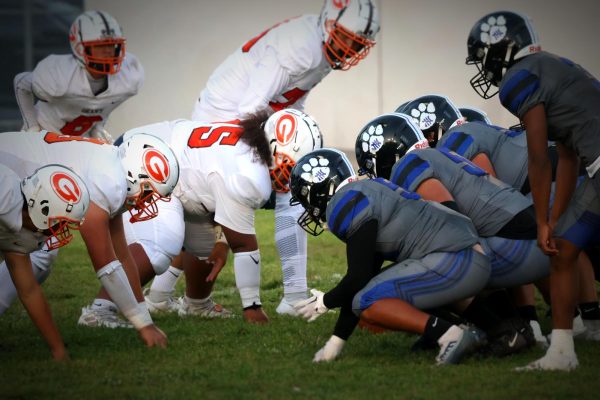 Grant's overall record before the game was 0-4, and now due to our players it's 0-5. The North Hollywood Huskies were 1-2, and are now 2-2. Our Huskies are now contenders with Poly High school for being first in the East Valley League. Grant and North Hollywood High School during their non league games, they went against tough opponents to see where they stood. Coach Faer didn't see Grant as a threat, but he didn't and doesn't want to take on any school lightly. 
The North Hollywood Huskies have a new coach, Coach AZ, who specializes in defense. He is making sure that our players are playing properly, focusing on form: tackling low, tackling properly, tackling efficiently, etc. He wants to make our defense the most dominant defense in the league. 
Coach Faer often says to "hit a player so hard that he is scared to get the ball again." He says that so our players can get over the fear of tackling. He wants our players to tackle somebody so hard that they get enough adrenaline and confidence to do it again. He calls this "chop the tree down," and that is exactly what our players did against Grant High School. 
Number 77, Mark Qafi, says, "If you're scared go to church."
Our players are prepared for the league and aren't scared of anybody in the East Valley League. 
Number 50, Luis Herrera, shares his excitement by saying, "We all gonna smoke they pack."