Thursday November 2nd and Friday November 3rd, 2023, NHHS' Drama Club put on its first ever Howl Fest! Scheduled shortly after Halloween and all its excitement, this spooky fundraiser had club members' spirits high!
The event took place in the Agriculture Area from 6-10 PM with local bands providing live music throughout the night. However, the main attraction was the haunted maze with student scare actors in full makeup and costume.
Planning for Howl Fest began very early on according to fundraising committee member Isabella Batts, a sophomore.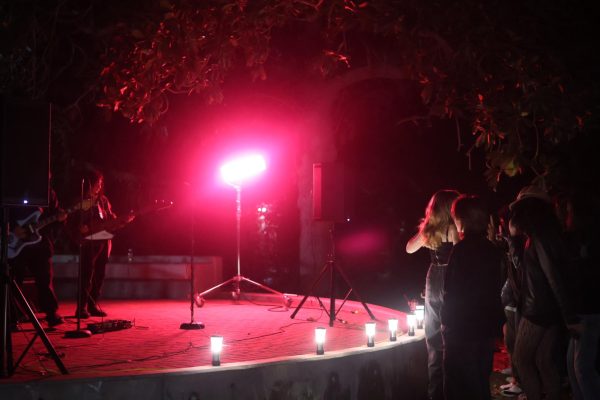 "We prepared for it for about a month–like two months actually. Ever since like the second, third week of school was when the idea was proposed," she said. 
Ariel Reynoso and Kristen Cypert work alongside Batts on the committee. The two were in charge of the tickets for the event. 
"We're super hyped. Like, we're very excited for the turnout, it's actually pretty amazing," Reynoso expressed.
"I'm like pretty proud of how everything turned out. Like there's a lot of people–for a Thursday," Cypert added. 
Reynoso also mentioned a hitch in the planning that occurred in the week leading up to the event involving a tree falling down in the Agriculture Area.
She continued, "…with the incident yesterday with the trees, oh my God, we were so scared but everything actually turned out to be really good…We lost a wall, but, fortunately, we had an extra one so we were cool and we just kind of shortened the maze but overall I feel like it's still worth the money that [attendees are] paying for. And honestly people bought presales a lot beforehand so I'm honestly glad they bought the presales 'cause it's easier for us with the ticket managing."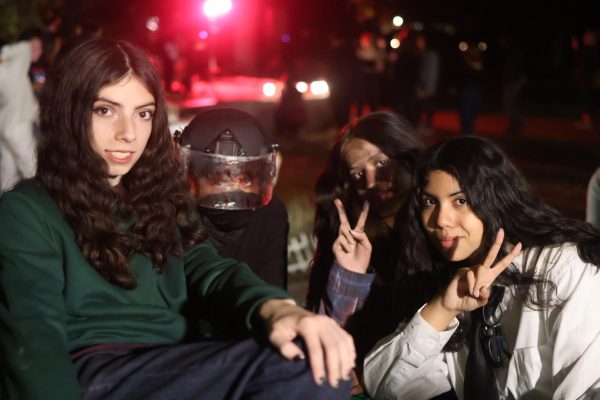 In addition to the lengthy planning time and tree-related complications, the student actors in working the maze underwent lots of training to prepare for their roles. Actor Luis Bernal described some aspects of the process. 
"We had a few coaches; we had Jamie [Pugsley], obviously, 'cause she's an expert…She's been here a while as an actor." Bernal also mentioned that Drama Club co-presidents and Reynoso were "a big help."
"What we did to prepare mostly was just to repeat, go through a couple run-throughs of the maze, and then slowly, slowly we would integrate more things such as props, the walls, and costumes, which is the fun part," Bernal continued.
Charlotte Christman also shared that, "To prepare we also did a lot of improv practices. So we spent a lot of days just doing improv games."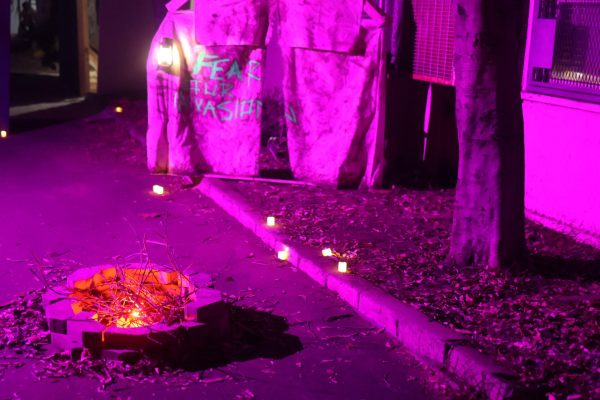 "We used a lot of tongue-twisters," Bernal added.
Christman went on to explain further by saying, "So, what I really like about this maze is that, well again, the whole thing is improv, right? So, we get to have some fun with it! But also my character specifically sort of gets to break the fourth wall and really interact with the guests and go up to them. It's more than just a jumpscare, you know, I'm just like begging them for help and that's my favorite part of my job."
Pugsley, a senior, shared her experience as well, stating, "There was a lot of reconfiguring, figuring out what would work best. There was a lot of moving props. There was a lot of painting and just figuring out what would look best in the lighting. And then there was just kind of finding out how everyone wanted to work together and the pacing that we wanted to do–that was probably the hardest thing."
She concluded, "I've been a part of Drama Club since sophomore year and so getting to help watch this get put together and put my input has been really great. But I also really just wanted to scare the crap out of my friends!"