2023-2024 basketball season is here! The season opener is against El Camino Real on Friday, November 17, 2023 at 6:30 PM in North Hollywood territory (the new gym.)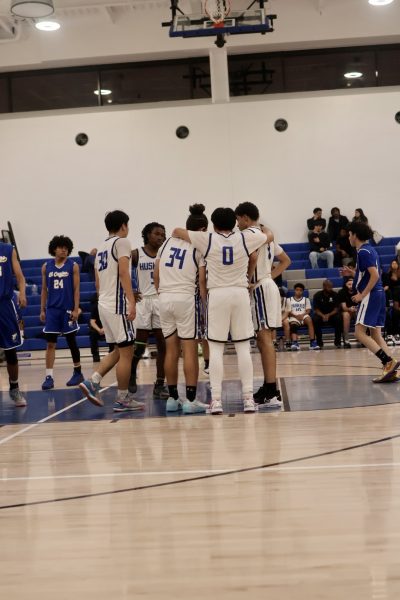 After a tough loss in the semi-finals against Garfield High School on Saturday, February 18, 2023 at 7:00 PM our huskies are back for more.  
In the East Valley League our huskies went 7-5 placing fourth, and they had an overall score of 19-12 which gave them a 61.30% win rate. 
These players are looking to go far in the 2024 CIF LA City Section Boys' Basketball Championship. 
This is a non-league game, but this will set the tone for the rest of the season. 
Head Coach Donovan Womack had these players conditioning since the summer to prepare for the league and playoffs.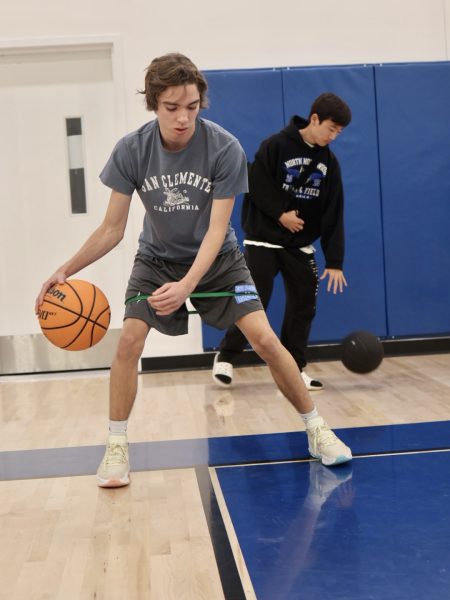 Coach Don plays basketball himself, and is constantly improving alongside the huskies. When you have a coach who plays the game themselves you know that the team they coach will be dominating. He isn't just preparing these athletes for high school basketball, but he is preparing for them to make it in college. 
These players have gone through rigorous training, countless hours of practice, and they are prepared to come back stronger. 
They have lost many superstars from last year, but Coach Don is building new stars that will change the game for North Hollywood High School. 
The Huskies still have star players such as Brenden Simson, Alexander Espinoza, Jayson Cooper and Caymen Smith. Last year Simson averaged 40% from the three point line, Espinoza had 274 points, Cooper averaged 50% from the field goal, and Smith had 52 assists.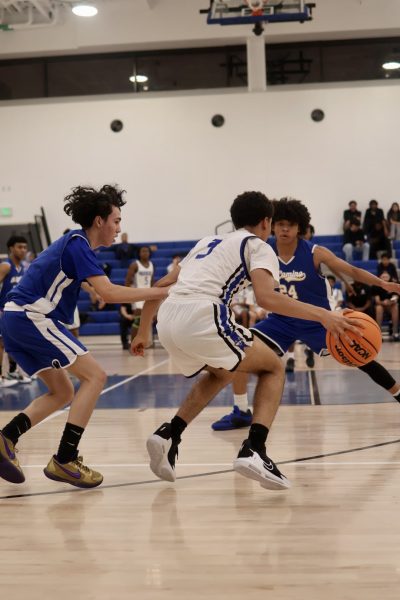 The Huskies still have chemistry within these players and all the other huskies. With the team as a whole our huskies are sure to go further in playoffs. 
These players are ready, and this is what they have to say: 
Number 3, Caymen Smith, said that "We want to continue to improve as a program season by season, progressing and doing better than last year. We'd love to see Garfield again so we can take another shot at them."
Number 2, Brenden Simson, believes that "Personally, I was disappointed in the way I performed sophomore year. I had high expectations for myself, and severely underachieved. This year I'm looking to stop overthinking so much and have more fun while playing in games to prove to myself and the league what I can really do. As a team, we've been practicing and working more than we ever have. Moving up to D2 will be a challenge this year, but coach is going all out to try and prepare us for the season ahead and to get our get back."
Number 0, Jordan Sales, expresses how "This year we need to stay focused and disciplined throughout the season. We have a great group of guys who can make a run for a title this year so obviously that's our main goal. We got moved up to D2 this year so it's not gonna be easy but we definitely can do it."
Number 21, Harrison Hirota, shares how "We've been working hard all off-season, I truly believe we can make a push for a championship run this year."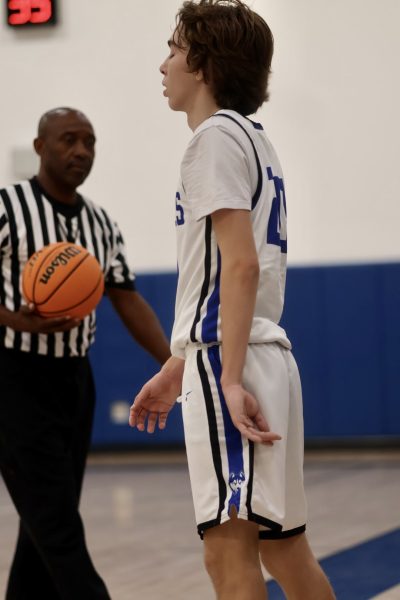 Number 20, Lucas Gonzalez, follows it up with saying how "The goal is to just try and get back in that same position this upcoming season and win a championship plain and simple. We will move up into D2 this year so we know it will be difficult but we've been working really hard all off-season and we're confident we can make another run. As an individual I just want to try and do whatever I can to help our team win."