North Hollywood's lady huskies are off to a challenging start in the 2023-24 basketball season.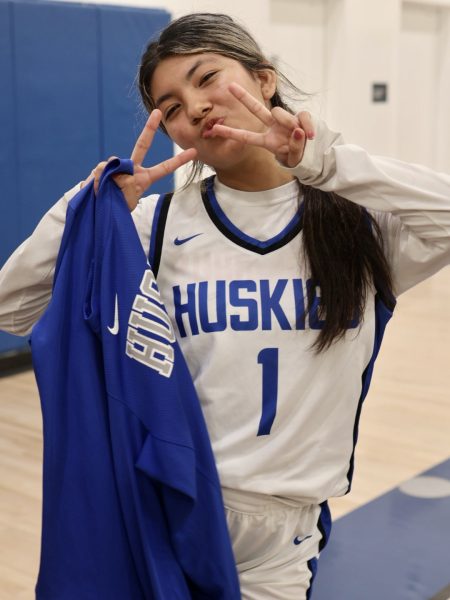 Number 1, Salma Perez says how, "I feel very good about the season starting, we have new girls that are a great fit for our team so it feels good to be back on the court."
Last week on Thursday, November 9, 2023, our lady huskies won their scrimmage against Panorama High School with a score of 41-37. This win was to no one's surprise. Last season our lady huskies won against Panorama with a score of 50-14. 
Although it was only a scrimmage, it laid out a positive and hopeful mindset for the rest of the season. 
According to MaxPreps, in the 2022-23 varsity girls' basketball season, huskies ended with a ranking of #4 in the East Valley League and #12 in the Los Angeles City Division 2 Girls Basketball. Leaving huskies with an overall average win rate of 50% (12-12).  
Huskies had as well made it to the second round in the 2023 CIF LA City Section Girls Basketball. Although they were unable to advance to quarterfinals, they took the loss against Bravo (53-49) and learned from it.   
Huskies official non-league season opener was against Kennedy's lady cougars on November 15, 2023 at 4:00 pm on Husky territory. Unfortunately this year huskies lost against Kennedy 19-48. 
Although they look a rough loss, huskies are using this opportunity to better themselves as a team. They plan to only work up from here as it was their first game and be prepared for the next. 
Number 55, Elly Duarte explains that, "I feel like we could've worked on staying cool under pressure because we got sloppy when we were stressed and made bad plays since we were nervous. But I feel that as a team we stayed together well." 
Number 1, Salma Perez focuses on the positive side explaining how in, "Some areas I feel we did good in is getting rebounds, also an area we did good in is passing the ball to get a good shot in."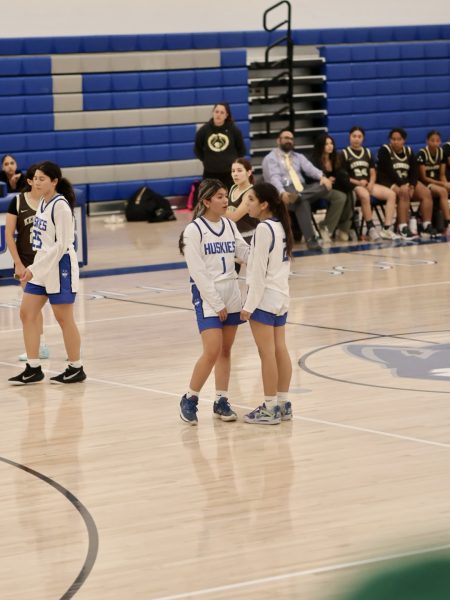 Good plays aren't always led by the players on the court, but as well as the coaches on the guidelines. 
Number 2, Samantha Perez states that, "What we for sure can improve on is the coaching. I feel like with a better coaching staff we can improve a lot more."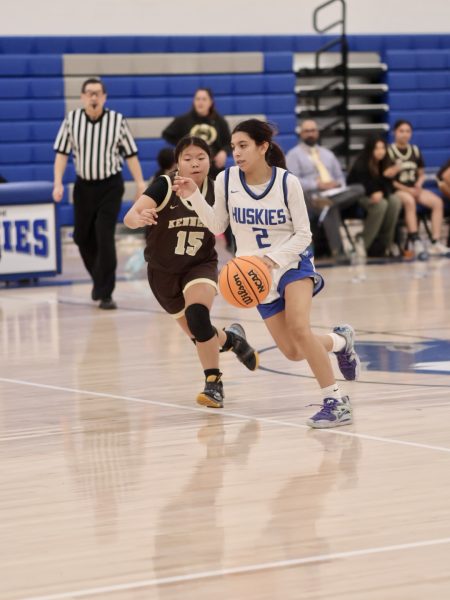 Our Huskies next game was away on November 16, 2023, against Sylmar High. Samantha continues to describe the game they faced against Sylmar by saying how, "We were doing amazing at first 10 minutes as we were up 10-0 but our coach decided to switch up our flow and just destroyed our lead."
Huskies took another loss against Sylmar 36-48, leaving huskies with the win-loss rate of 0-2. 
Despite the outcome of this game, Huskies know what can be improved on and what they have already mastered. What's key is keeping their pride as a team and battling together. 
Duarte continues to say how, "We practiced as a team, we played as a team, and we lost as a team, my only hope is that this season we will win as a team."