Nathaniel Shin: The Voice LAUSD Needs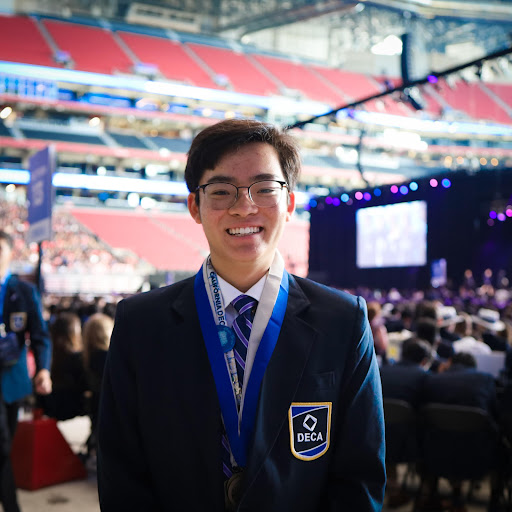 The LAUSD board of education is the governing and policy-making body of the Los Angeles Unified School District. They overview all decisions made on public education in Los Angeles and members of the Board make decisions on matters relating to public education in the city. LAUSD consists of seven board districts based on location, each district is led by a board member.
As student voice is a very important part of our society, each year, LAUSD elects a student board member who will serve as the link between board level policy and the classroom.  The student will serve as a trustee on behalf of all LAUSD students and will be charged with engaging their peers District-wide on issues of interest.
The candidates for the 2022-2023 school year will be listed as follows: Mankasha Amna (Wilson H.S.), Ava Boris (Van Nuys H.S.), Nicole Boyadijan (Grant H.S.), Emmanuel Castillo (North Hollywood H.S.), Natalia Moralez (Venice H.S.), Nathaniel Shin (North Hollywood H.S.), David Suarez (Downtown Magnets), Ella Salim (GALA), and Jacob Yu (The Science Academy STEM Magnet).
The student board election was hosted on a webinar on May 11, 2022 through Zoom. The webinar was hosted by Dr. Brenda Manuel, and hosted guest appearances from numerous LAUSD board members such as Nick Melvoin, Kelly Gonez, and current student board member Parishi Kanuga, who all gave very heartfelt and inspiring speeches.
Afterwards, each candidate quickly gave themselves an introduction and explained why they thought they were the right person to be elected as a student board member. After their introductions, voters then voted through a zoom poll who they thought would be best fit as the student board member.
A student at NHHS stated that, "When I first read over how to be a candidate then looked at the candidates. They all seemed very smart and polished,  but I'm shocked that out of all the candidates, a student from our school became unanimously elected and both members from our school polled more than half of all votes in the election."
North Hollywood student Nathaniel Shin ended up winning the election polling over 33% of all votes. Emmanuel Castillo, who is another North Hollywood candidate also ended up polling over 16% of all the votes. Overall, North Hollywood students ended up winning about half of all the votes in the election.
Leave a Comment
Your donation will support the student journalists of North Hollywood High School. Your contribution will allow us to purchase equipment and cover our annual website hosting costs.